During our recent Porto AFM Training Workshop, we held a little competition, asking the students to produce and process the best images they could.

This year, the winner of the competition was Magdalena Scheibe, who produced this beautiful image of human hair. Well done, Magdalena!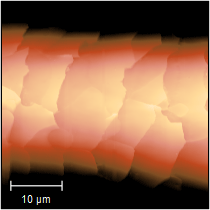 However, we must also acknowledge two very inventive submissions, firstly this Game of Thrones-inspired one from Izabela (scanned with Anita), which actually shows a "wall" of nanoparticles, and nicely processed in SPIP.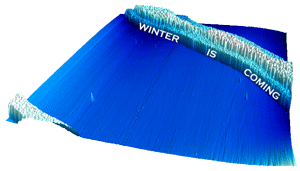 And finally, this "Moonlanding" on another hair surface from Sandra and Rita. Very nice!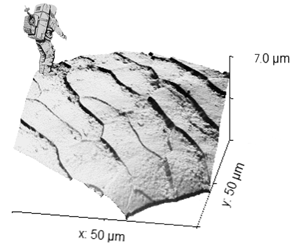 Exploring Hair at the Nanoscale with AFM
---
Thanks to everyone who entered the competition!
All images Copyright AFMHelp.com and their respective creators.