Measuring AFM Images

This chapter explains how to measure AFM images properly.The topics covered include sample preparation, preparing the microscope for imaging, including optical alignment, optimisation of imaging parameters, and acquiring high-resolution images. There are sections covering contact mode, intermittent contact, lateral force microscopy and acquiring other signals, and measuring force curves.
The quiz will check if you remember important concepts, and avoid common mistakes when acquiring data.
Details

Hits: 11044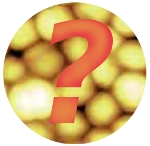 Chapter 5: Processing AFM Images
This chapter covers how to process, display and analyse AFM data. It mostly covers manipulation of topographic data, but some of these techniques apply to other data as well. Since the best data still needs the best treatment to extract desired results, it is important that AFM users are aware of the benefits (and pitfalls), of data processing and analysis techniques.
After reading the chapter, it is advisable to take this test since it will ensure that you are aware of the most important concepts in correct data treatment.
Details

Hits: 10974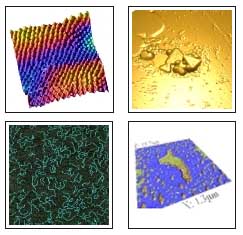 The image gallery section has been removed for now. I hope to replace it soon.
Details

Hits: 7636
Chapter 6: AFM Artifacts
In this chapter, common problems in AFM images are discussed. Some of these artifacts are inherent to the technique, and are impossible to avoid. Others depend on the particular instrument used, or the properties of the probe selected. Some are due to imaging parameters, and can be easily avoided. In each section, the artefact is described, the reason for the appearance of the artifact is discussed, and steps that can be taken to avoid it are given. In nearly all cases, there is an illustration of the artefact in a real AFM image.
Take this test to see if you can recognise and understand the reason of, common AFM artifacts, and realise how they can be avoided.

Questions

1. Which of these two images was taken with a sharp probe?
Details

Hits: 14223
There is some confusion about phase imaging. Phase imaging is not really an operation mode in itself. It is carried out in intermittent contact mode (IC-AFM). In commercial AFMs. depending on the instrument, IC-AFM may be referred to as AC-AFM, vibrating mode, tapping, etc. If you carry out IC-AFM and monitor the phase signal, you are doing what is referred to as "phase imaging", i.e. generating a phase-contrast AFM image. Further confusion can occur because of the unrelated optical microscopy technique "phase contrast microscopy". There is also a technique in TEM called "phase-contrast imaging". Even more confusingly, with heterogeneous materials samples, researchers often refer to the different materials in the sample as forming different phases. Thus, many users are confused about what phase imaging in AFM really is. However, it is a powerful technique, for producing contrast on heterogeneous samples. In this shortened extract from Atomic Force Microscopy. The origin of the signal and its use is described in this article.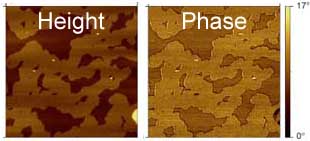 Details

Hits: 54269
Subcategories